The Farm
Committed to sustainable agriculture, fair accessibility to food and ecological land management.

About
Situated in the Tunitas Creek Valley of Half Moon Bay California, our 300 acre farm and wilderness property is one mile from the Pacific Coast.
Building healthy soil that will produce healthy plants is at the core of our farming practices. Crop rotation, cover cropping and organic compost are key tools in our operation. We never spray synthetic chemicals, placing the balance and vitality of the whole farm over any single pest or disease challenge.
Potrero Nuevo Farm provides charitable works in partnership with Abundant Grace Coastside Worker. The Farm donates use of its land, harvest support, seed, use of farm equipment and other materials to Abundant Grace Coastside Worker which feeds the low-income and homeless communities. We are pleased to help further the mission of Abundant Grace Coastside Worker, and also the Farm's mission of providing healthy produce to charity.
We host a U-Pick Club for local families, an educational program for Pilarcitos High School's "Coyote Farms Project" and farm tours for community groups.
Potrero Nuevo Farm stretches from rolling pasture to flat fields, with Tunitas Creek running the north border. We have a cool, foggy climate and produce an abundant variety of crops. We are eight miles south of Half Moon Bay and one mile from the Pacific Ocean.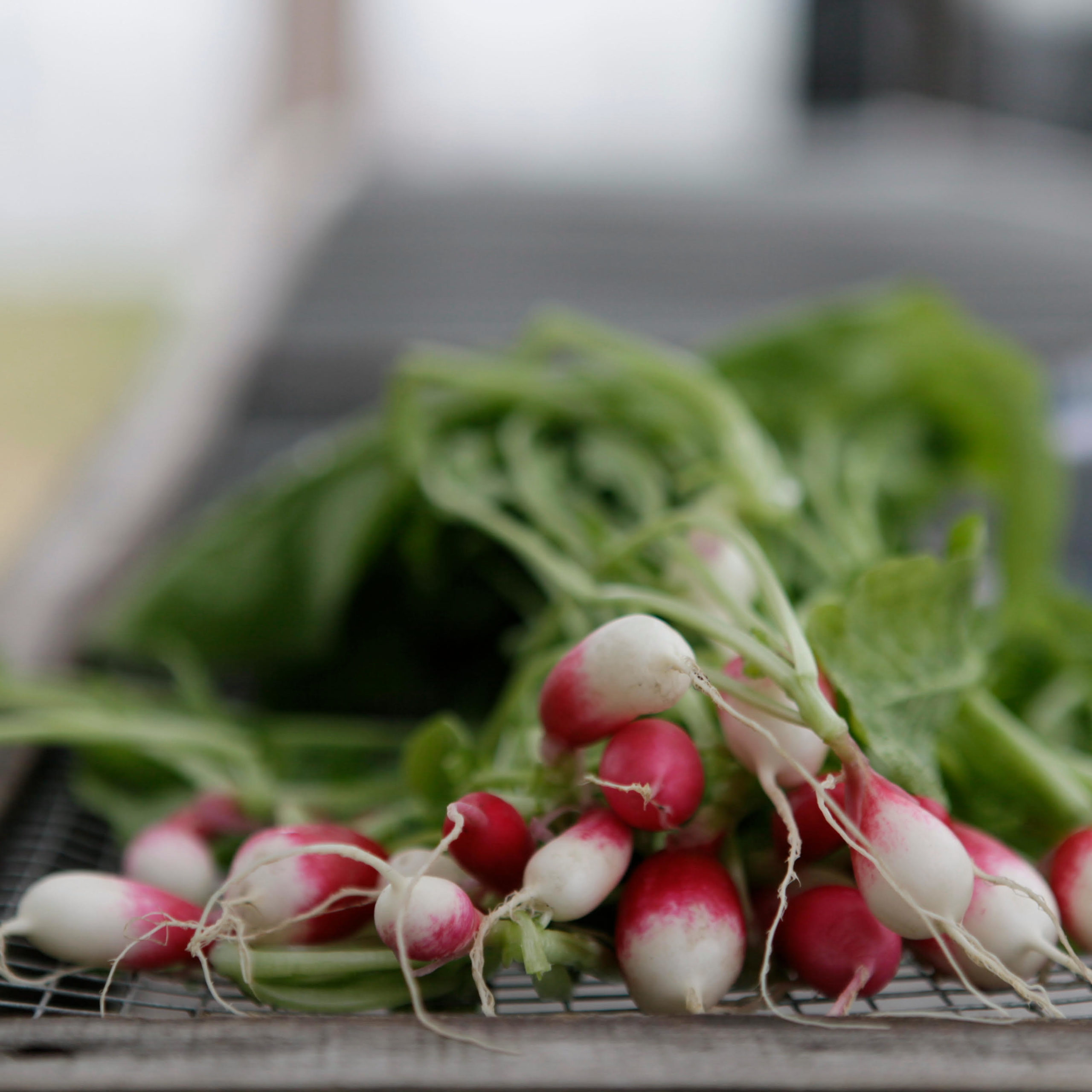 Protected Forever
The productive soils, wildlife habitat, and scenic, rolling pastures of our 300-acre farm are now permanently protected by an affirmative agricultural conservation easement that we executed with Peninsula Open Space Trust (POST) on October 29, 2015.
The easement does two things: it protects the natural resources of our property and ensures that a portion of the land stays in working agricultural production, for both grazing and row crops. Our farm will always have at least two acres of row crops in production and 100 acres actively grazed. This innovative conservation solution ensures that our vision for Potrero Nuevo Farm is maintained for the local community's enjoyment and benefit well into the future. Ours was one of the first such agreements created on the Coastside by POST's Farmland Futures Initiative and we are happy to be an early adopter of an easement that will guarantee agricultural land production in San Mateo County.
Additionally, we are happy to announce that Potrero Nuevo Farm will eventually pass to POST in our estate plans. POST and we share the same values and long term vision for land conservation and it is a delight to know that they will be there long after we are keeping this property protected and in agricultural production.
Directions
Please do NOT use a GPS or online map services because they'll send you to the wrong location. Instead, follow our easy directions below.
From Half Moon Bay/Hwy 92: Drive eight miles south on Hwy 1, then one mile east on Tunitas Creek Road. Look for PNF on the left.
From Santa Cruz: Drive north on Hwy 1 through Pescadero. After Rte. 84, continue on Hwy.1 up and over a hill. As the road descends, cross over a small bridge at the bottom and immediately turn right on Tunitas Creek Road. Continue one mile and look for PNF on the left.